Mini Combo Sewing Kit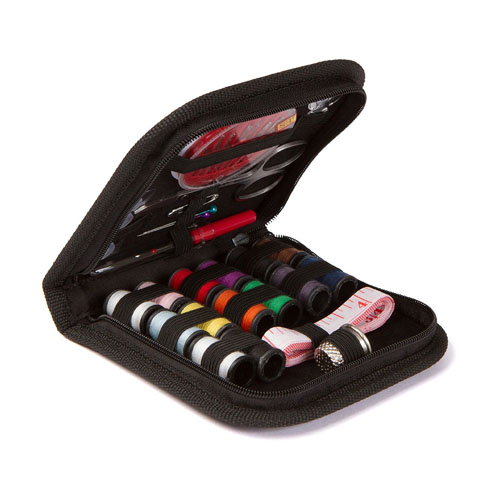 Product Features

Designed for your busy lifestyle. Fits easily anywhere you need it, like your: desk drawer, car, RV, purse, suitcase, college dorm, or backpack
Convenient to carry stitching and needle and thread kit when on the go
Durable Nylon Case with high quality ripstop zipper - Ideal size for purse,suitcase,desk drawer,car
Contents:Scissors,Needles,Thread,Seam Ripper,Threaders,Tape Measure,Pins,Safety Pins,Thimble,Shirt Buttons
Useful Gifts for women, girls, boys, men, and adults.
Product Description
The Mini Sewing Kit is extremely portable and durable. The quality ripstop nylon case has a newly improved design to keep all your emergency and quick fix sewing tools together in a convenient compact zippered case. It's the perfect sewing kit that will slip into a purse, suit case, backpack, or car glove compartment for the on-the-go travelers. Students living in school dorms love the usability of this small kit for home emergencies while living away from home. It is a must have for performers and athletes who often have unexpected situations arise when clothing or garments need mending.