Auto Safety & Emergency Kit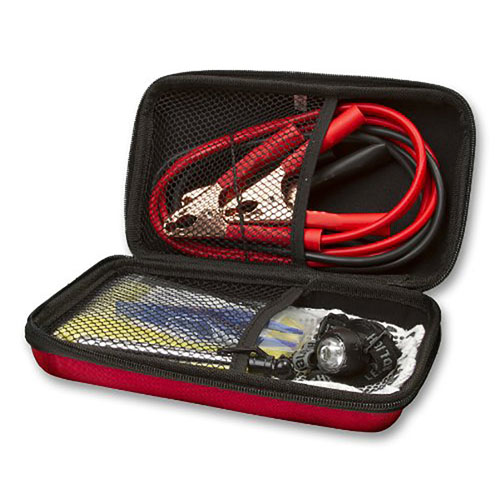 Product Features

Auto Emergency Kit. The Roadside Emergency Kit assists you in the event of a roadside emergency
The Compact, portable rugged zippered case fits in the corner of your trunk or under a seat.
Portable Emergency Roadside Kit with Zippered Carrying Case.
The 12 Piece Set includes Jumper Cables, Light, self-adhesive bandages, rain poncho and more.
Don't be left helpless on the side of the road.
Product Description
Whether you're on a roadtrip with friends, traveling for business, or taking the kids on vacation, you'll want to be sure to pack this handy roadside safety kit.
The Auto Safety & Emergency Kit is filled with items that are essential for any vehicle. The Battery Booster Cables are high quality cables, that will get your car back on the road. The 12 function multi-tool takes the place of many common items and allows space for many additional items. The kit also contains a warning triangle, electrical tape, cotton work gloves, a mini first aid kit, and many other items.